Help A Veteran
If you would like to help a veteran in our local Orange County community please contact one of the resources below.

Veterans Legal Institute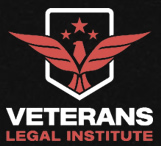 2100 N. Broadway, Suite 209
Santa Ana, CA 92706
(714) 852-3492

Veterans Legal Institute (VLI) provides pro bono legal assistance to homeless, at risk, disabled and low income current and former service members so to eradicate barriers to housing, healthcare, education, and employment and foster self-sufficiency. VLI also advocates on behalf of its clients by providing community education and policy advocacy in an effort to increase awareness, resources, and overall protections to current and former members of the US military.
---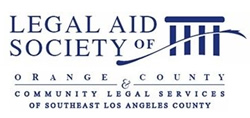 Legal Aid Society of Orange County
2101 N. Tustin Ave.
Santa Ana, CA 92705
(714) 571-5200

The mission of Legal Aid Society of Orange County and Community Legal Services in southeast Los Angeles County is to provide civil legal services to low-income individuals and to promote equal access to the justice system through advocacy, legal counseling, innovative self-help services, in-depth legal representation, economic development and community education.
---

Public Law Center
601 W. Civic Center Dr.
Santa Ana, CA 92701
(714) 541-1010

The Public Law Center (PLC), Orange County?s pro bono law firm, is committed to providing access to justice for low-income and vulnerable residents. Now in its 33rd year of service, PLC?s 35 staff members work with over 1,500 Orange County lawyers, paralegals, law students and other volunteers annually to provide free civil legal services, including: counseling, individual representation, community education, and strategic litigation and advocacy to challenge societal injustices.